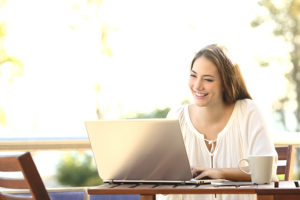 Our self-guided e-Courses include valuable information on running your professional organizing business, how to organize, working with clients, marketing and money.
All professional organizer training e-Courses are downloadable, recorded webinars, so you can learn anytime, anywhere!
You can choose from our five programs, or if you're really looking to launch your successful professional organizing career today, sign up for Professional Organizing Degree™ program. This program is a complete package that includes all of our training programs and more!
We're so glad you're here and can't wait to help you achieve your dreams of success!
Organizer Training Programs
[show_products]
(Please click on title of each course to get more information.)
Kickstart your Organizing Business
Everything you need to know to get your professional organizing business up and running in no time!
How to Work with Organizing Clients
Learn how to work with clients and manage organizing projects.
Successful Marketing Strategies for Professional Organizers
Learn the skills and techniques you need to market your organizing business to success!
Manage your Money
Learn how to manage your money and develop alternative income streams.
Build a Winning Team
Grow your organizing business by hiring and training contractors and employees.
Virtual Organizing: Organize Anyone, Anytime, Anywhere!
Learn how to work with clients virtually.
Professional Organizing Degree™ program
Get all of these programs in one bundle at a special package price!